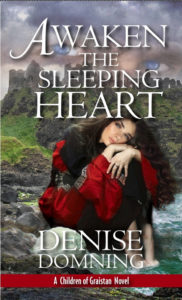 Available now on Amazon for $3.99
AN ANCIENT PROMISE OF MARRIAGE, A WEALTHY WIDOW STOLEN BY A POOR KNIGHT, AND THE KING DETERMINED TO KEEP THEM APART
Stephen de Brazdifer sails from Ireland for England, seeking the bride promised to him by an ancient royal writ. But he's too late. King John has already claimed the rich widow as his royal ward, wanting to cheat a man he dislikes, and keep her wealth for himself. If Stephen is to have his promised wife, he'll have to steal her from his monarch.
For all her life Cecilia de Gradinton has cursed her wealth and beauty for the freedom they cost her. Now, newly widowed, with all hope of home and happiness gone, she rides toward her new prison under royal escort. But more than one deadly danger stalks her on the road to King John's court.