---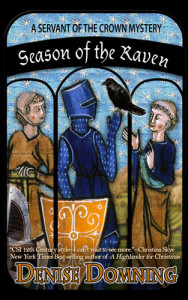 A MILLER FOUND UNDER HIS WHEEL
---
It's 1194 and Sir Faucon de Ramis, the shire's newly appointed Keeper of the Pleas, must do his duty and make an official declaration of the cause of a miller's death.
Saddled with a clerk who names Faucon his 'penance, the shire's first Crowner must thread the tangled relationships between the sheriff, the village of Priors Holston and the priory that once ruled it.
As a simple task takes a turn to the political, what seems obvious isn't and what appears safe turns out to be more dangerous than he could imagine.